How to Care Your Rug?
One of the easiest ways to renew the style of your home is area rugs. Brooks Decor rugs are known for its high-quality and resilience. For your newly purchased area rug, please read the following guidelines about how to prolong the quality of your rug.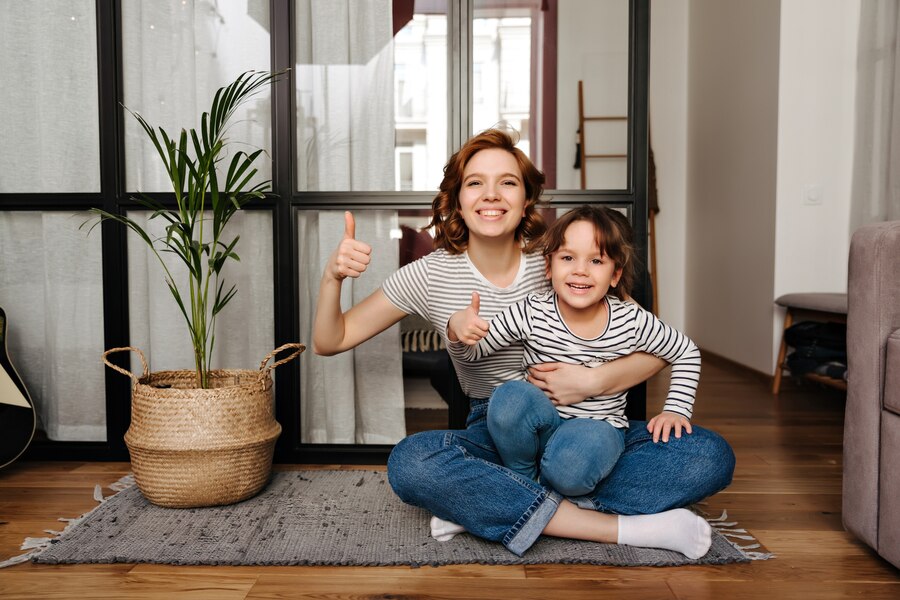 1 - UNDERSTANDING YOUR RUG
All rugs are differently made. Some are handmade items produced by skilled artisans or manufactured in a special production facility - where they are thoroughly checked before shipment.
The followings are seven basic facts that will help you to understand your rug and how to extend its life.
Color Variations
Slight color variations are common for handmade rugs, as dye lots may change over some time.
Actual colors may vary. Since every computer monitor has a different capability to display colors and that everyone sees these colors differently. We are trying to edit our photos to show the samples as life-like as possible, but please understand the actual color may vary slightly due the resolution of your monitor. We cannot guarantee that the color you see accurately portrays the true color of the product.
Shedding Issues
Shedding is not considered as a defect in a rug. All wool rugs shed. Shedding will subside over time, depending on usage. Rugs shed more when new, and the shedding will be less after some time. It typically takes 20-25 vacuums, at a minimum, to curtail shedding. Some will shed for the lifetime of the rug.
Creases
If your rug has been rolled or folded for shipping, it may include creases. Creases should disappear within a week or two when the rug is laid out flat. Reverse rolling the rug overnight will help.
Sprouts
Loose fibers, or sprouts, are a normal part of the break-in process of handmade rugs. To remove sprouts, use a small pair of scissors to snip them off even with the pile. Do not pull the fiber out, as this can cause a deterioration of the backing material.
Odor Issues
Odors are caused by dyes, yarns, and shipping for long distances in sealed wrap. Most odors dissipate within a week once the rug is removed from the shipping wrap.
Fading Issues
If exposed to direct sunlight, rug colors typically fade over time, even if they are fade resistant.
Material Issues
While Brooks Decor uses the highest quality materials in all products, some materials are more delicate and require special care. For example, while viscose lends a high sheen, luster, and softness to a rug, it is a material made of wood pulp that is broken down and formed into fibers. These fibers are much more delicate than wool and not advised for high-traffic areas. Also, special care must be taken when cleaning. Please see more details on cleaning your viscose rug in the Special Cleaning Guideline section below.
2 - MAINTENANCE OF YOUR RUG
In addition to enhancing appearance, proper care and maintenance will ensure that your product remains like new for years.
Add Cushion
Besides making rugs extra squishy and preventing them from slipping about, a rug pad acts as a buffer between the rug and the floor that will keep it from wearing through as quickly. Choose a thin foam one for rugs with a longer pile, or a super cushy felt one for thin rugs. To lengthen the life of your rug, we recommend that every rug has a pad.
Rotate your Rugs
If your rug is in a high-traffic location, such as between two sofas or right where you hop out of bed, we recommend to rotate it periodically so that the wear pattern distributes. If you have enough rugs, move them around the house occasionally. We suggest to do it at least every 3-6 months to avoid uneven wear and fading.
Hang and Beat the Rug
We recommend that once a year, hang your rug up and beat the dust out of it. If you gently vacuum the rug often, you can delay this. But when you finally get to that point, it would be wise to do it outside. Use a rug beater, designed just for this task, or the clean end of a broom.
How to Vacuum Your Rug
Canister vacuums without beater bars are the optimal type of vacuum to use on rugs. Brooms and manual sweepers are also a gentle and effective way to clean rugs.
Many of today's upright vacuums are super high powered. The high suction can pull out the threads from the back of a rug and cause "sprouts." Use the handheld attachment to vacuum your area rug, whenever possible.
If you choose not to (or are unable to use) the handheld attachment on your upright vacuum, make sure to turn off the vacuum's beater bar, as it can pull fibers from the face of the rug and cause the rug to fuzz. If the beater bar cannot be turned off, set it on the highest position possible before vacuuming. Then, carefully place the vacuum on the rug.
If the rug has serged (finished) edges, refrain from continuously running the vacuum over the edges, as this will loosen fibers around the edges and cause them to deteriorate.
Avoid running the vacuum over the fringes at the ends of the rug, as fraying may occur. Use the handheld attachment to clean the fringes or Sweep the fringe areas with a broom instead.
If a rug is reversible, make sure to vacuum both sides. This will remove grit and grime that can prematurely wear out your rug.
How to Clean Spills in Your Rug
Clean spills immediately. Once a stain is set, it becomes much more difficult to clean.
Never rub a spill, as this forces the spill to sit deeper into the rug. Instead, blot the stain gently with a clean white cloth.
For wool rugs, use lukewarm water to remove any residual stain, as wool is more prone to bleeding and staining compare to synthetic fibers.
Always use clean water to remove any residual cleaner, and clean dry towels to absorb any remaining moisture.
Professional Cleaning for Your Handmade Rug
Always use a professional area rug cleaning expert. Cleaning a handmade rug requires a process different than cleaning wall-to-wall carpet.
Inspect the rug with a rug cleaning expert before cleaning. Get a signed receipt and guarantee of work before the work is performed.
3- RUG STORAGE
Your rug is much more vulnerable to damage when it's in storage than in day-to-day use.
Protect the rug from moths and other insects.

 

Moths prefer laying their larvae in tightly rolled rugs. Apply an insect and moth repellent that is specially designed for fabrics
Never fold a rug or carpet.

 

Poorly folded rugs can develop cracked foundations. To determine which way to roll your rug, decide which is more fragile: the back of the rug or the pile where the fibers are. In general, the pile is more delicate, meaning you should roll your rug with the pile facing inward. Make sure to roll it as straight as possible.
Wrap the rug in a protective fabric.

 

Wrap your carpet in a breathable fabric like a cotton sheet or muslin to keep it protected. If you want expert-level protection, consider wrapping your rug in a polyurethane rug wrap. These rug wraps are designed to provide a superior barrier against dampness and insects and will be more effective than muslin. Do not use plastic to wrap your rug, since it will keep it from breathing.
Store the rug off the ground in a cool, dry environment.

 

Basements are likely to be damp and poorly ventilated, encouraging mildew and rot. Use a fan or dehumidifier to avoid mildew problems.
Unroll and check the rug for signs of damage every few months.

 

To be safe, we also suggest unrolling your rug once a month to make sure there is no evidence of bug infestation. Also, vacuum the area and the rug itself to eliminate any insect-attracting dust.
Here is the official rug care instructions for our washable rugs;
MACHINE WASH COOL: 30˚C/ 80˚F MAX
DO NOT USE DETERGENT
LINE DRY/ HANG TO DRY
LAY FLAT TO DRY
For routine cleaning, sweeping your rug with a broom or carpet sweeper on a weekly basis is highly recommended and is the least damaging way to clean your rug. If your vacuum has a beater bar, it should be turned off or set on the highest setting. Powerful bagless vacuums are not recommended and can cause damage to your rug. For further cleaning you can machine wash your rug. Your rug should be the only item in the drum and arranged evenly. Do not use detergent. Wash on the highest water setting then hang the rug on a clothesline or over the back of a chair to dry. Keep rug away from direct sunlight to avoid natural bleaching. For large rugs or those that easily stretch, place it on a flat surface to dry, Flip it every few hours for a quick and even dry that prevents growth of mold and mildew. 
If you have further questions on how to take care of your rug, feel free to reach us at info@brooksdecor.com, or call us at +1 (864) 808-0008. You can also send us a chat on our page, www.brooksdecor.com.